UTTTC hosts an intramural league that runs throughout the Fall and Winter semesters. Members form teams, and play one game per week against other teams, with the winning team of the league receiving the Del Rio Cup.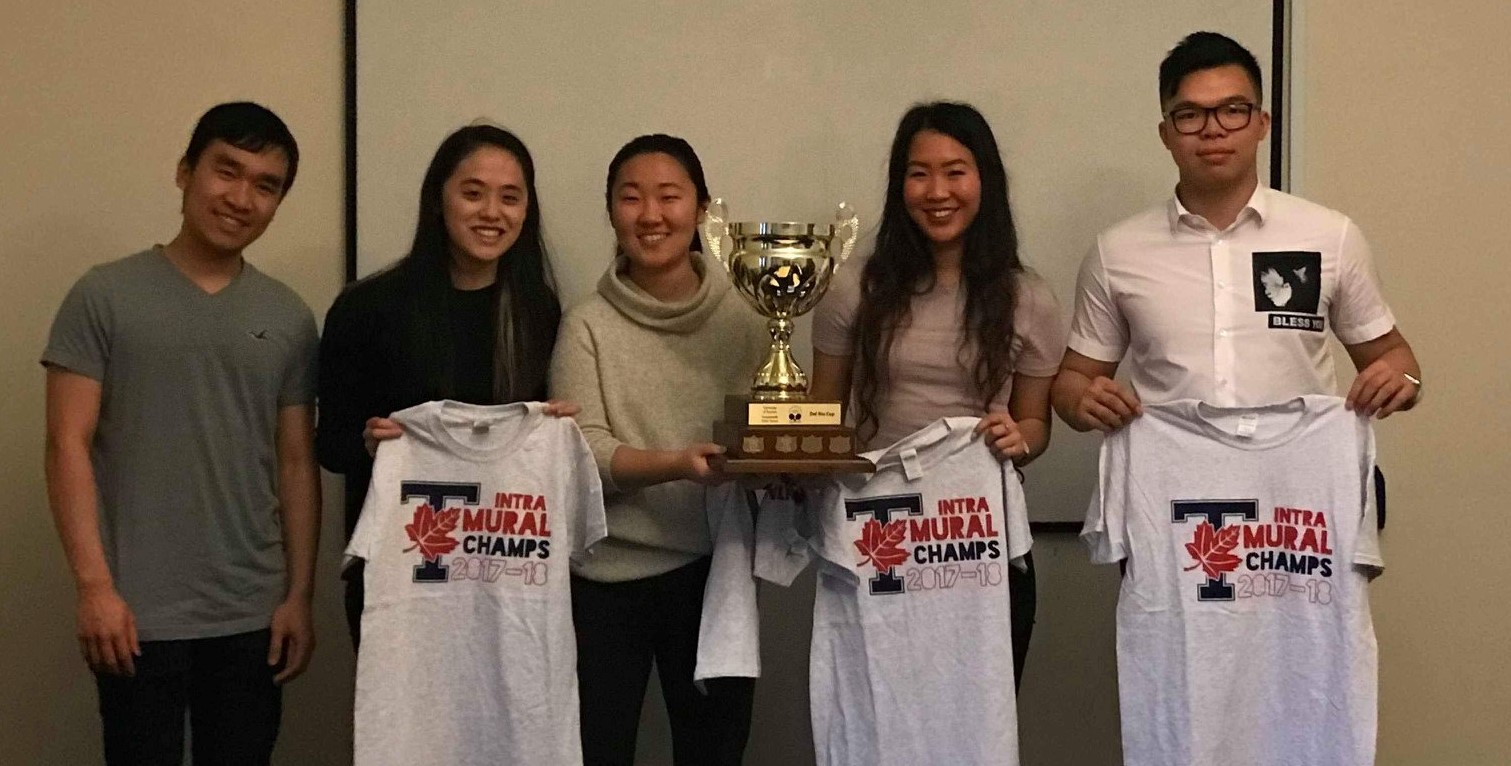 Last year's winners pictured above. (Team Lit – Vicki Zhang, Yilin Tian, Paula Hsien, Benson Peng, Brian Huang)
Once you sign up for the intramural league through the link, you still need to go to the Athletic Center, Goldring, or Varsity Stadium offices to complete the registration. You must fill out the form for "Intramural League" and pay the $70 security deposit. As long as your team plays 7 out of the 12 scheduled matches, your deposit is refunded.
We hope you are as excited for the new school year as we are. Let's pong!