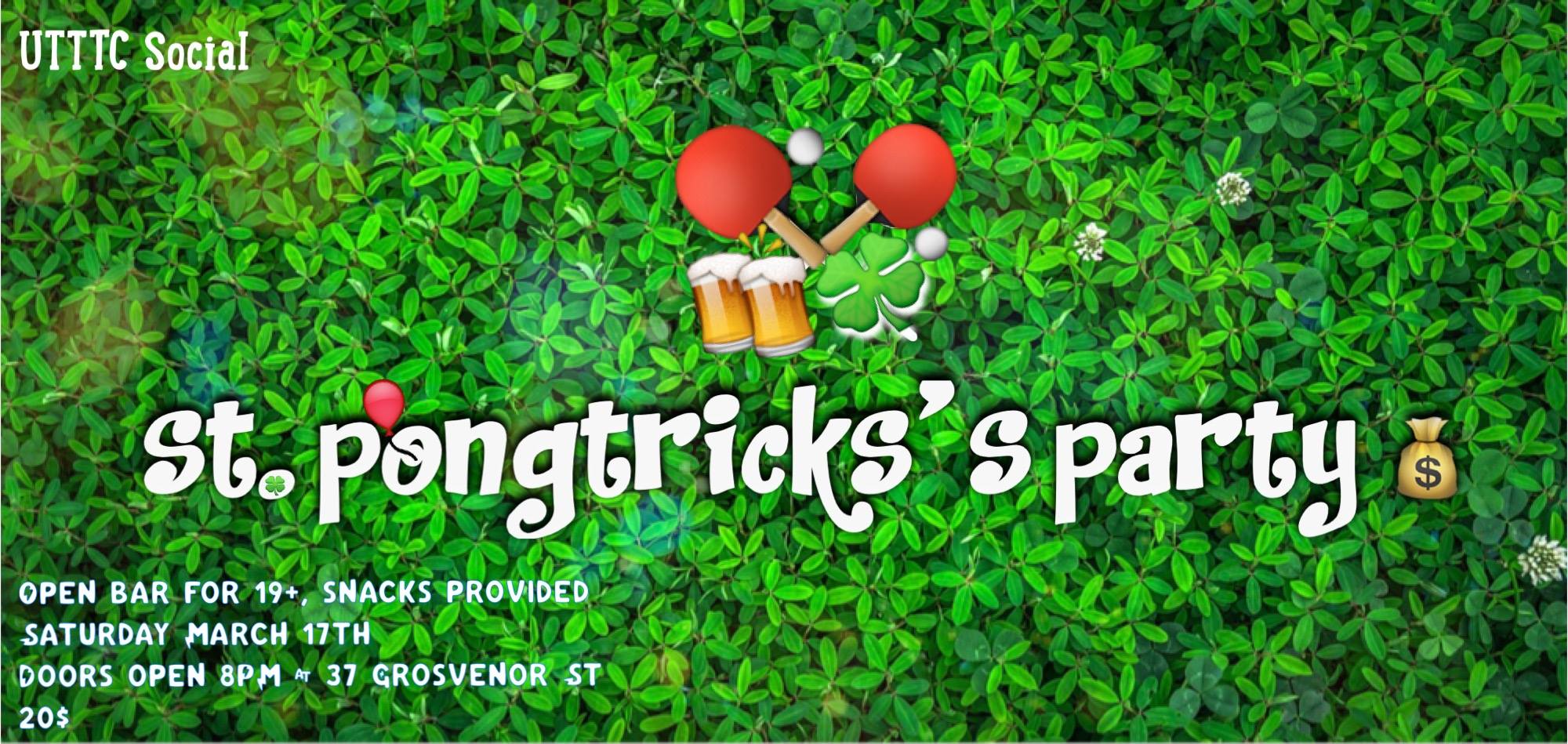 University of Toronto Table Tennis Club is hosting our first ever condo party! Come out and celebrate St. PONGtrick's Day with us!
Dress: green and/or gold
Date: Saturday, March 17th, 2018
Time: 8:00pm to 12:00am
Location: 37 Grosvenor St. (Murano Condos)
Price: $20
There's an open bar if you are 19+
Non-alcoholic beverages and snacks are available as well.
If you plan to drink, please remember to bring your ID with you!
Tickets are limited, so be sure to grab them soon!
Tickets can be purchased through one of our execs below:
Yilin Tian Vicki Zhang William Yang Yi Emma Huang Brian Huang Wenxi Liao Brian Yeung Nadiya Bayeva
or contact Mona Teng for e-transfer!