UTTTC teams had an excellent tournament at the NCTTA Eastern Canada Division tournament last Saturday, November 6, against teams from Ottawa, Western, Waterloo, McGill, McMaster and York.
UofT Women's team wins the tournament undefeated!
UofT co-ed team is second! University of Ottawa wins final match against UofT by 3-2.
(Click on a match to see details on the NCTTA website)
Women's Team:
Toronto 4, McGill 0
Toronto 3, Waterloo 2
Toronto 3, Western 1
Toronto 3, Western B 1
Standings: 1. Toronto; 2. Waterloo; 3. Western; 4. McGill
Co-ed Team:
Toronto 3, Western 2
Toronto 3, York 1
Toronto 3, Waterloo 1
Toronto 3, McGill 1
Toronto 3, McMaster 1
Ottawa 3, Toronto 2
Standings: 1. Ottawa; 2. Toronto; 3. Western; 4. Waterloo
Very good tournament,  excellent level of play and team spirit from every university!
Congratulations and thanks to all players and everyone who made the event possible. Especially to Lillian Yu, NCTTA division director and UTTTC alumnus, who organized the tournament, and MyTableTennis Club Mississauga for their excellent facilities.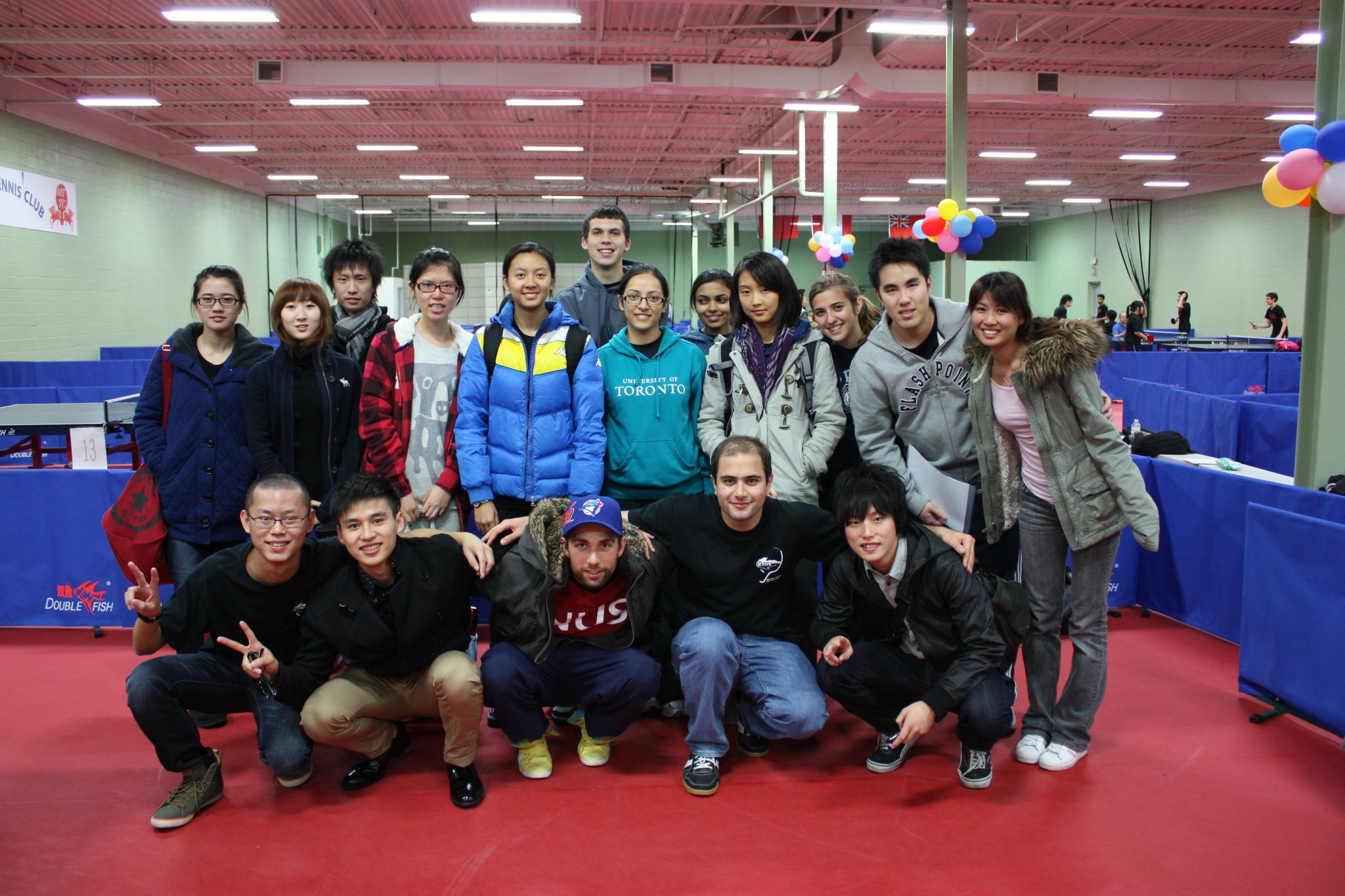 Click on photo to see our players in action.