Hey Everyone – WELCOME BACK!
We're excited to be back on campus this Fall and are pleased to announce a gradual return to in-person events!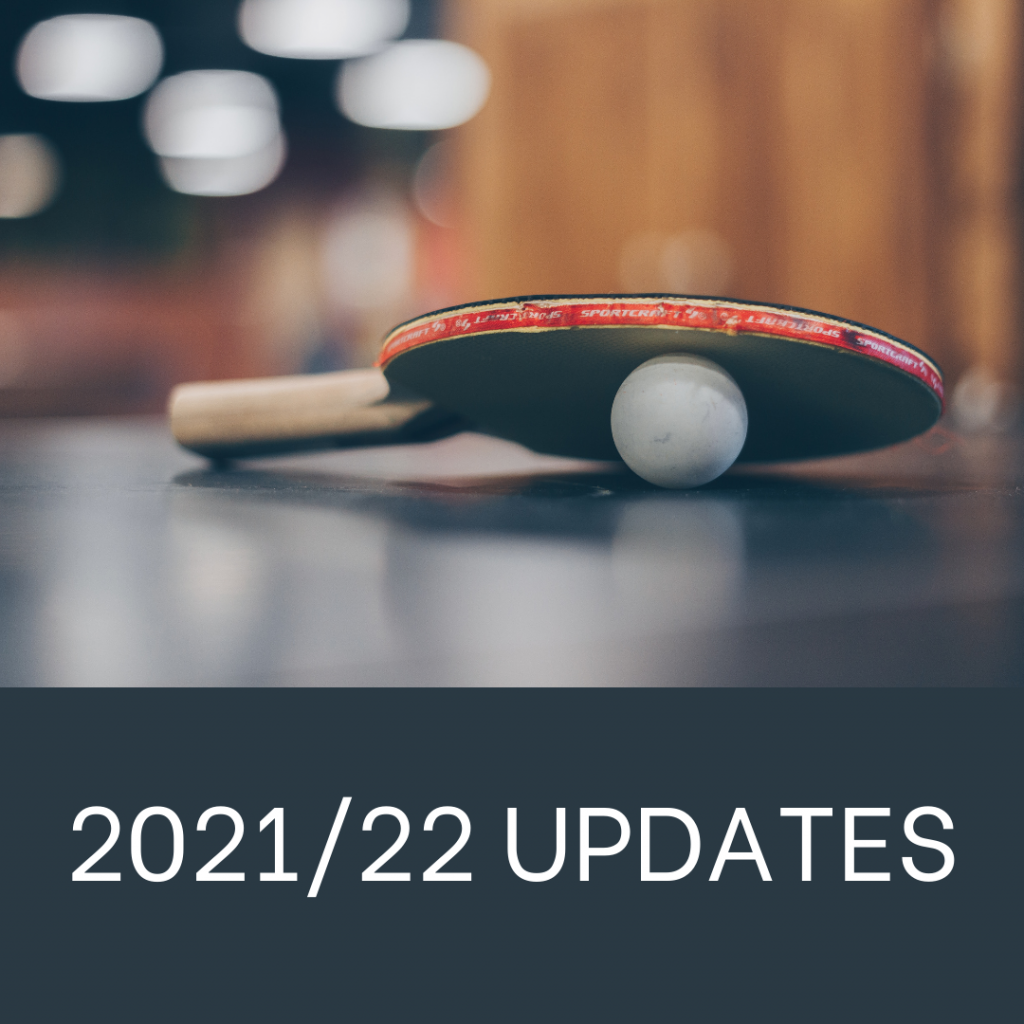 ---
COMPETITIVE TEAM @ NCTTA
The NCTTA (National Collegiate Table Tennis Association), the governing body of competitive table tennis at the collegiate level in North America, has announced a full reopening for the 2021/2022 season. We aim to participate in this year's NCTTA tournaments and continue our success as one of the strongest teams in North America. A competitive team tryout form will be posted in the coming days and details on in-person tryouts will be announced shortly by our Competitive Team Captains Joey and Will.
---
RETURN OF THE INTRAMURAL LEAGUE!
The UofT Intramurals Office will resume the intramural league for table tennis in the Fall semester. Check out their website at https://kpe.utoronto.ca/sport-recreationcompetitive-sports-and-clubsintramurals/leagues-tournaments for the official details. This year's league will be hosted solely by the UofT Intramurals Office with the club playing a non-binding advisory role. However, we will be more than happy to help you clarify their requirements and processes.
---
CHANGES TO INTRAMURAL TOURNAMENTS
Due to a policy shift by the UofT Intramurals Office, which withdraws tournament support for sports with an official intramural league, there will be no official intramural tournaments during the Fall. However, our club is aiming to independently host a UTTTC Tournament in the Winter term. Planning for this event is underway and further updates will be available closer to the Winter.
---
Meanwhile, we'll continue to hold online events to complement our gradual return to in-person activities. Stay tuned for our future updates on Facebook, Instagram, Discord, and our website. Let's pong again this year!