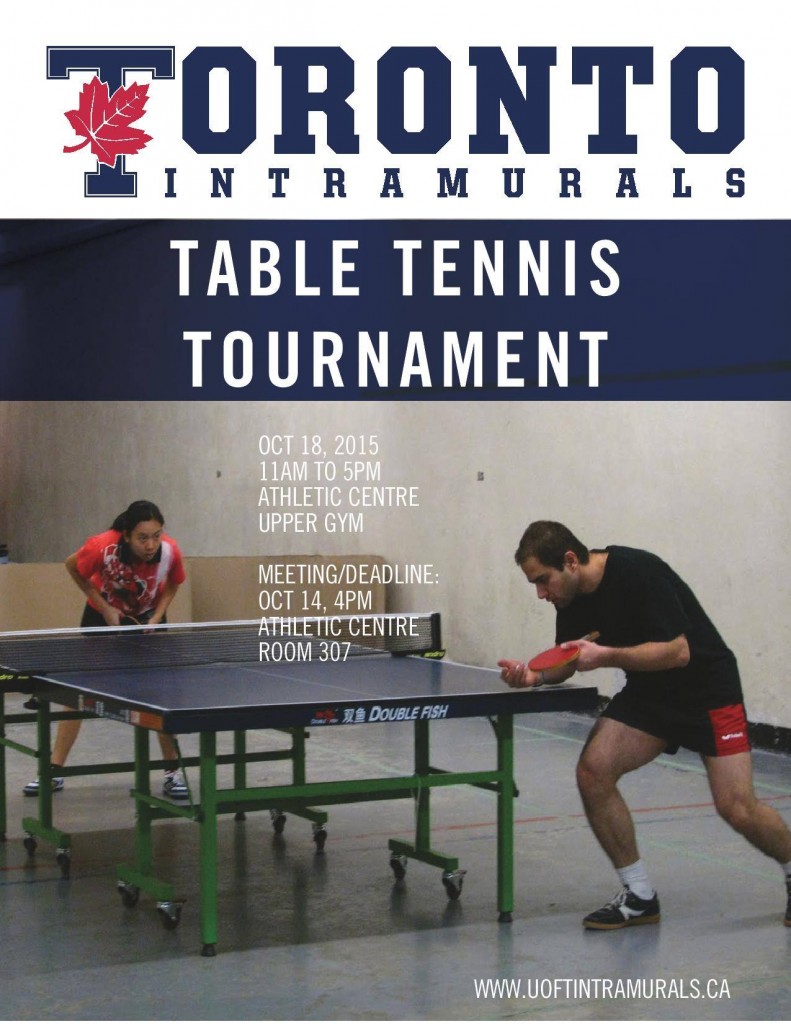 Our annual UTTTC Fall Tournament will be happening on Sunday October 18th this year.
This year, the format will be a traditional Singles tournament (Recreational + Competitive) with a Co-ed division and a women's division (Females are welcome to sign up for both Co-ed and Female).
There will be a captain's meeting at the Athetic Center on Oct 14th at 4:00pm in Room 307. This meeting is not mandatory, but please attend if you can.
Date: Sunday, October 18th 2015
Time: 11am to 5pm
Location: Athletic Center Upper Gym (Corner of Harbord St. and Spadina Ave)
Eligibility: All UofT Students, Faculty, Staff and Alumni
Winners will be crowned the title of UofT Champion and will receive some awesome Prizes!!!
To Signup, fill in the form below:
https://docs.google.com/…/1ywqZggt3qnTws1yUKdlZtiF…/viewform
P.S. Don't forget to sign up for Intramurals League as well, more info in the link below.
http://utttc.sa.utoronto.ca/intramurals/